Kirkwood student journalists invite area schools to join in Suicide Awareness Week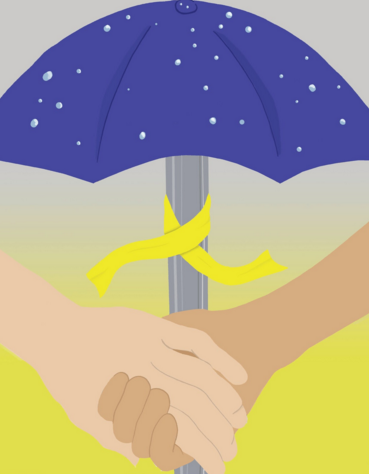 The following is a letter from the journalism students at Kirkwood High School.
---
We are students from the Kirkwood High School journalism program. This year, we will be holding our fourth annual Suicide Awareness Week (SAW) April 1-5 on our campus. One of the events is an assembly featuring Mark Norwine Thursday, April 4, 10-10:50 a.m.
We would like to cordially invite local schools and media outlets to attend and cover if interested. After the assembly, you are then invited to gather for a quick debrief and Q&A with Mark and the school representatives (11 a.m.-12 p.m with a pizza lunch provided). Our goal is to educate, spread awareness and provide you with the information and tools to take back to your school to launch your own day, week or simply begin a conversation about this topic.
According to the Center for Disease Control and Prevention, suicide is the second leading cause of death for ages 10-24. The goal of this project and week, in general, is to help bring an end to the suicide of young people as well as eliminate the stigma associated with mental illness. SAW aims to facilitate healing in the community through educational programs and resources with openness and compassion. Students will be provided with educational resources, speakers and activities to create a supportive environment at KHS. Our goal for the St. Louis area is to spread the word about ending the stigma surrounding mental illness. In order to do this, we'd love your help.
We would love to see someone from your school April 4 who might be interested in learning more. Please call or email Mitch Eden for more information, and if you can attend please RSVP by March 23 to [email protected] or 314-213-6100 ext 1415.
If any of your students are interested in beginning a Suicide Awareness project at your school, feel free to contact us with any questions. You may also visit our Press Kit for more information.
Thank you!
Celia Bergman, Maisie Bradley, Megan Cleveland, Logan Crews, Francie Huisinga, Ericka Loida, Annie O'Brien and Jack Rintoul – Kirkwood High School Suicide Awareness Committee
Leave a Comment