Registration now open for 2018 fall conference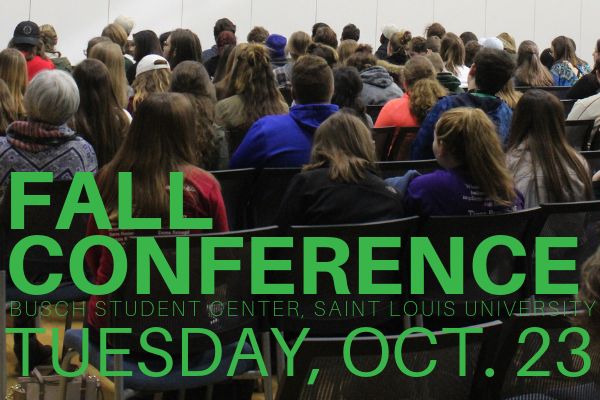 Registration is now open for the 2018 fall conference at Saint Louis University. For accurate lunch counts, registration closes on Monday, October 15. Registration is $12 for members and $20 for non-members. There is a $5 discount for schools that do not stay for lunch.
In order to have accurate counts for lunch, we have closed registration. If you would like to register to attend without lunch, please contact [email protected]

Hang on for a minute...we're trying to find some more stories you might like.