Member meeting: Wednesday, Aug. 28
Please join us at Lindbergh High School on Wednesday, Aug. 28 for our first member meeting of the 2019-20 school year. If you are entering our overall yearbook contest, don't forget to bring a copy of your 2019 yearbook. Directions to the classroom are below.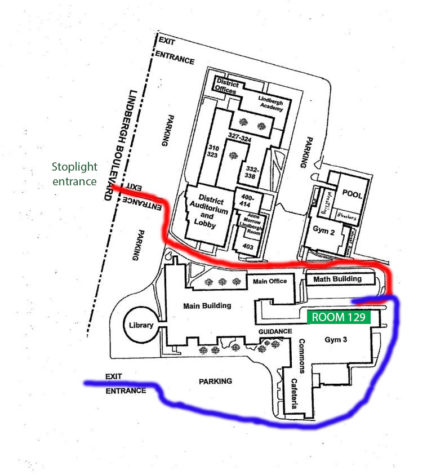 When you get to Lindbergh, you can come in at either entrance, but essentially we are in the middle of campus and have an outside entrance.
If you are coming in at the light, you are going to turn into Lindbergh's campus and make a right at the stop sign.  Make a left into campus through the gate/fence.  Drive straight through towards the athletic field and then make two rights to turn around the stand alone building.  You can park in the corridor between the two buildings.  We are room 129 and there is a large yellow banner next to our doors.
Leave a Comment